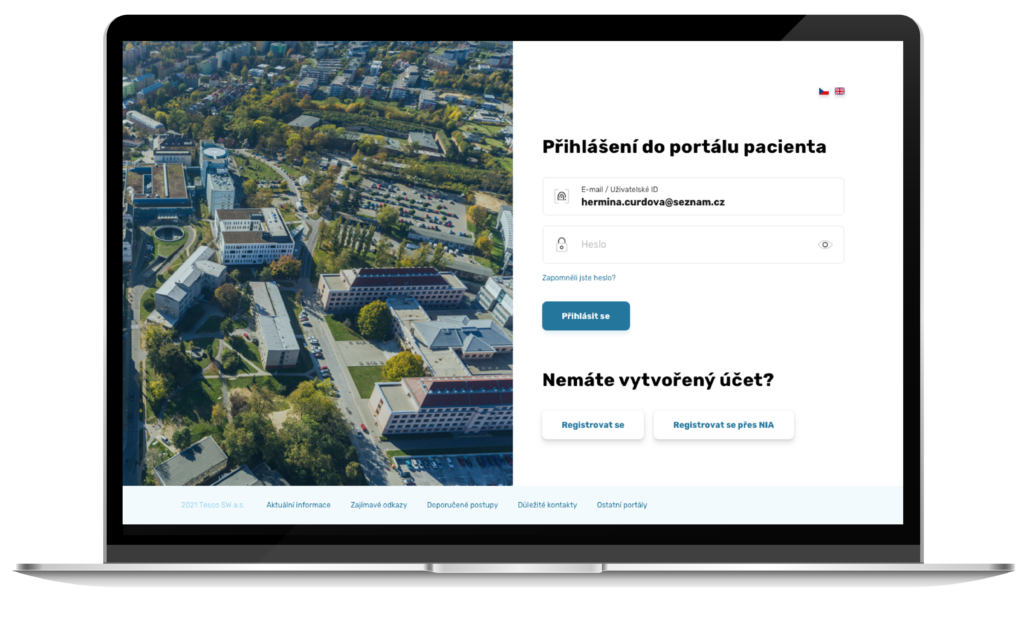 Information system representing a new communication channel between a hospital (or state institution) and patients and their loved ones for a comprehensive solution to their life situations.
The portal solution offers patients an access point facilitating their communication with and mediating their requests to health-care institution in one online environment. It serves patients and authorized persons (family members) to whom it provides a view into personal medical documentation, arranges an appointment with a doctor, helps to fill out forms, sends important notifications, etc.
Time savings
Lucidity
User dashboard
Easy communication
Integrations
Security
Simplicity
Managerial outputs
Branding
A mobile application bringing the patients of health care organizations an easy, fast and secure access to their medical records. In just a few steps, the patient can make an appointment with a doctor or view her already planned or performed medical procedures. Thanks to the newsroom, she will always have an overview of what is happening in her health care provider.